In our prayers: Virginia R. Aull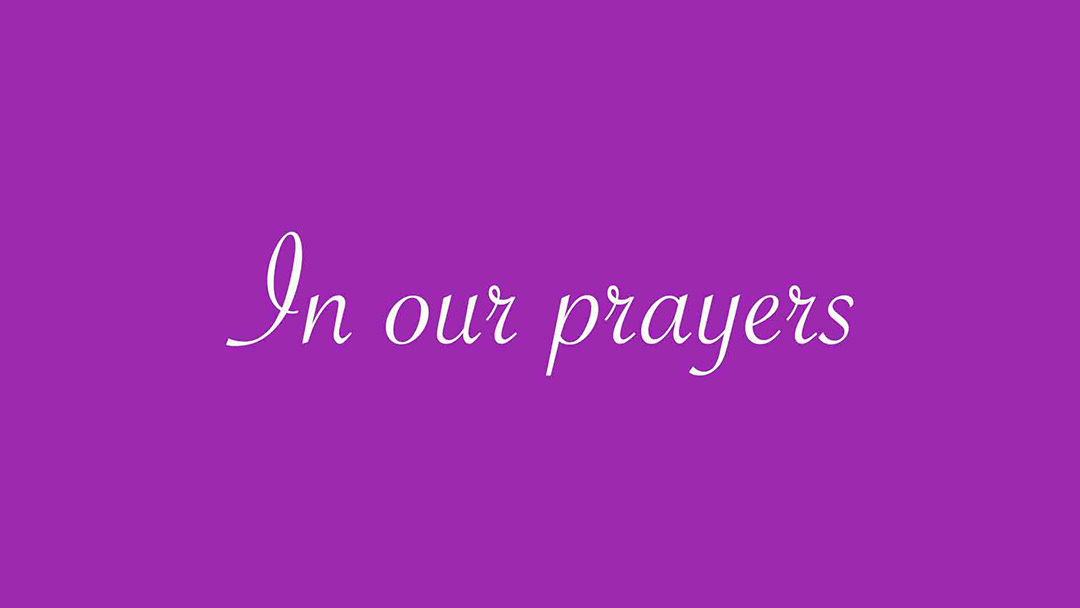 Virginia R. Aull, 46, of Irmo, died on January 6, 2018 at Palmetto Health Richland after a brief, but fierce battle with cancer. Virginia was born in Columbia on October 12, 1971. She was the daughter of Rev. James S. Aull and Virginia Kloeppel Aull. A graduate of Newberry College, she was employed by the SC School for the Deaf and Blind as administrative assistant to the director of Outreach Services. Virginia was an active member of Good Shepherd Lutheran Church where she currently served on the church council. She was also an avid Newberry College Indian sports fan. In addition to her parents, Virginia is survived by her sister, Diane Aull and husband Paul Barton of Clayton, NC; her nephew, Daniel A. Barton of Clayton, NC, and by aunts, uncles and cousins. She was preceded in death by her brother, James S. Aull, Jr. A memorial service will be held at 3:00 PM on Thursday, January 11 at Good Shepherd Lutheran Church. A private burial will take place prior to the service. The family will receive friends at the church following the service. The family suggests that memorials be made in Virginia's name to Good Shepherd Lutheran Church, 3909 Forest Drive, Columbia, SC 29204 or to the SC School for the Deaf and Blind, Division of Outreach Services, 355 Cedar Springs Rd., Spartanburg, SC 29302. Whitaker Funeral Home of Chapin is assisting the family.
Almighty God, source of all mercy and giver of comfort: Deal graciously, we pray, with those who mourn, that, casting all their sorrow on you, they may know the consolation of your love; through your Son, Jesus Christ our Lord.
We are over half way to our goal! Join the effort to launch Latino ministry to new levels in South Carolina. Make your gift today.
And, help us reach the $50,000 challenge if at least half of our congregations participate. Click here for more information about how congregations can share this story with your members.
This is Christ's Church. There is a place for you here.
We are the church that shares a living, daring confidence in God's grace. Liberated by our faith, we embrace you as a whole person–questions, complexities and all. Join us as we do God's work in Christ's name for the life of the world.
Contact Information
ELCA South Carolina Synod
1003 Richland Street
Columbia, SC 29201
Telephone 803-765-0590
Fax 803-252-5558