In Our Prayers: The Rev. Robert Carl Schmeelcke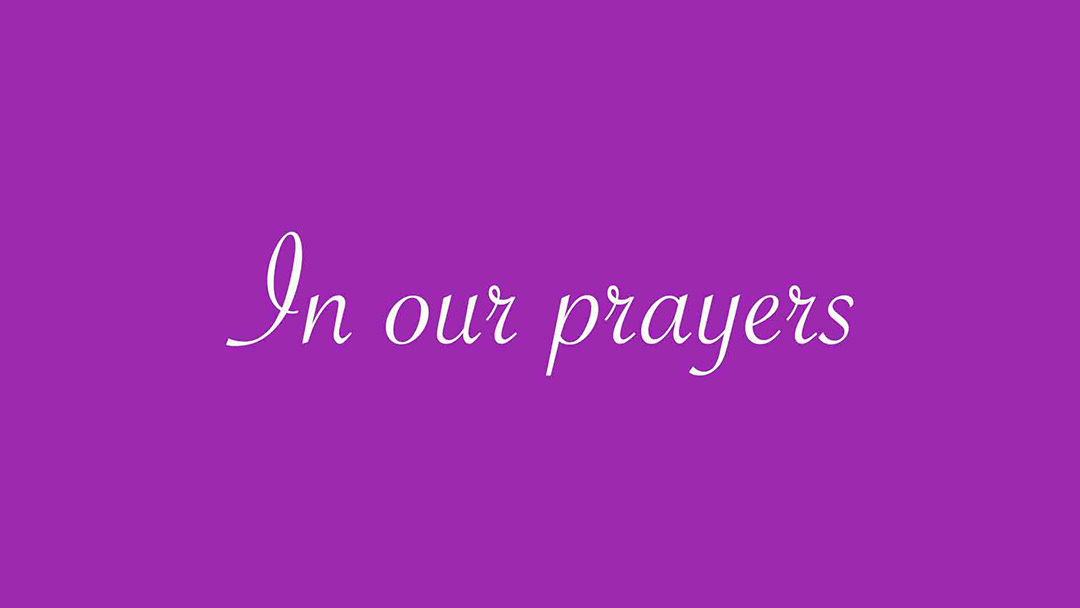 Rev. Robert Carl Schmeelcke
Bob, Dad, Popa, Pastor Bob Schmeelcke of Salem, SC, left us much too early on December 1, 2018 on a cruise in the eastern Caribbean. Bob's last port of call was St. Lucia, West Indies. Born in Jersey City, NJ on October 26, 1942 to Carl and Edith (Melzer) Schmeelcke, Bob grew up in Teaneck, New Jersey before graduating from Upsala College and the Lutheran School of Theology at Chicago. Ordained in 1969, Pastor Bob served churches in Dover and Westville, NJ; Wilmington, DE; Miami and Ocala, FL; and Walhalla and Clemson, SC. Bob also served as a speaker for Food for the Poor. He had a heart for serving others. Bob lived life to the fullest, and enjoyed many adventures, particularly traveling with his wife of 53 years, Grace Flanders Schmeelcke. Bob and Grace met as teenagers when they both worked in the kitchen at Mt. Tremper Lutheran Camp in the Catskills. He did the dishes from then forward, and never seemed to mind. They enjoyed spending time in Virginia and in the Adirondacks with their children Rob Schmeelcke and Kristen and Rob Ittig. Grandchildren Brock and Ainsley Ittig brought even brighter light to Popa's sparkling blue eyes. Bob also leaves behind his brother Bill (Linda), sister Karen Sutton (Willie) and their children. At home in Keowee Key, Bob could often be found at the fitness center, either playing racquetball or drinking coffee, or both. Bob's almost-famous Christmas rum balls (which he made before Thanksgiving) will be delivered to the FRC soon. Bob loved sports and played tennis, racquetball and pickleball — with that giant wingspan, nothing went over his head and he did it all without ever bending his knees. It wasn't easy but he did it. Bob loved reading theology and history. He and Grace loved books and had dates at bookstores. He believed with Daniel Patrick Moynihan that "Everyone is entitled to his own opinion but not his own facts." The History Club was a highlight every month. Bob and Grace enjoyed volunteering for the Clemson athletic department, playing duplicate bridge, getting together with their friends, reading the New York Times, and planning their next adventures. He was a lifelong member of National Hot Rod Association. He followed the drags all over the country. A friend remembers Bob's smile as "Making you feel you were the reason he got up that morning." We will miss Bob enormously. A memorial service is planned for Friday, December 28, 2018 at 1 p.m. at St. John's Lutheran Church, 301 W. Main Street, Walhalla, SC. In lieu of flowers, should you wish to do so, the family suggests contributions to St. John's to be used for community outreach programs.
Almighty God, source of all mercy and giver of comfort: Deal graciously, we pray, with those who mourn, that, casting all their sorrow on you, they may know the consolation of your love; through your Son, Jesus Christ our Lord.
We are over half way to our goal! Join the effort to launch Latino ministry to new levels in South Carolina. Make your gift today.
And, help us reach the $50,000 challenge if at least half of our congregations participate. Click here for more information about how congregations can share this story with your members.
This is Christ's Church. There is a place for you here.
We are the church that shares a living, daring confidence in God's grace. Liberated by our faith, we embrace you as a whole person–questions, complexities and all. Join us as we do God's work in Christ's name for the life of the world.
Contact Information
ELCA South Carolina Synod
1003 Richland Street
Columbia, SC 29201
Telephone 803-765-0590
Fax 803-252-5558