In Our Prayers: The Rev. John Lewis Heyer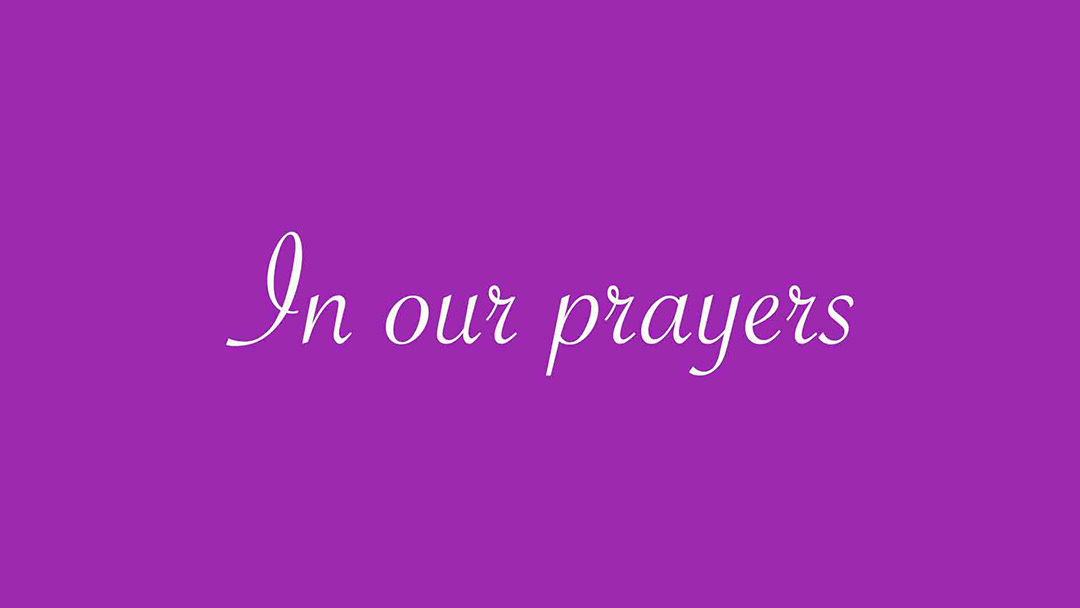 The Rev. John Lewis Heyer of Seneca, SC, died Saturday, April 21, 2018, passed in peace with his loving wife by his side. He had retired as Pastor of St. James Lutheran Church in Norcross, GA.
Rev. Heyer was born in Butler, PA., November 4, 1928, son of John Walter Heyer and Mary Virginia Hayes Heyer. He was baptized and confirmed at First English Lutheran Church, Butler, PA. He graduated from Butler High School with the Class of 1944. He then served a short time in the Merchant Marines and then joined the Army during WWII serving in Belgium and France as a Fire Fighter. He graduated from Clemson University with a Bachelor in Science degree in Agronomy in 1954 and graduated from Lutheran Theological Southern Seminary with a Master of Divinity degree in 1962. He was ordained into the Lutheran Church in May 1962. He served at St. James and Beth Eden Lutheran churches in Newberry, SC; at Our Saviors in Greenville, SC before being called to St. James in Norcross, GA, which he served as Pastor for 22 years.
He was admired as an avid reader and scholar, an excellent preacher, a compassionate pastor and friend to many, as well as a loving husband, father and grandfather. He and his family often spent summer vacations at Oconee State Park and on Edisto Island.
He is survived by his wife of 62 years, Sarah Purser Heyer; a sister, Mary Louise Smalt of Savona, NY; a sister, Nancy Hanson in Belchertown, MA; by his four children: Cynthia Heyer of Auburn, GA; John Walter Heyer of Athens, GA; Patricia Heyer Cornwell and her husband, Don, and their children, John and Palmer; Mary Heyer Jones and her husband, Chappell and their children, Laban and Sarah Suzanne. Survived as well by a large extended family including, Sister n Law, Jean Patterson of Clemson; Sister n law, Barbara Krieger and her husband, Robert of Seneca, SC and a host of loving nephews and nieces.
The family will receive friends on Monday, April 23, 2018 from 5:00 PM until 7:00 PM at Duckett-Robinson Funeral Home, Central.
Funeral services will be held Tuesday, April 24, 2018 at 11:00 AM at University Lutheran Church, Clemson, with burial to follow in Woodland Cemetery, Clemson University.
The family asks that in lieu of flowers, donations be made online to the Oconee Hospice of the Foothills, https://www.ghs.org/healthcareservices/hospice-of-the-foothills/ or NovusWay, Lutheran Outdoor Ministries, http://www.novusway.org/.
Almighty God, source of all mercy and giver of comfort: Deal graciously, we pray, with those who mourn, that, casting all their sorrow on you, they may know the consolation of your love; through your Son, Jesus Christ our Lord.
We are over half way to our goal! Join the effort to launch Latino ministry to new levels in South Carolina. Make your gift today.
And, help us reach the $50,000 challenge if at least half of our congregations participate. Click here for more information about how congregations can share this story with your members.
This is Christ's Church. There is a place for you here.
We are the church that shares a living, daring confidence in God's grace. Liberated by our faith, we embrace you as a whole person–questions, complexities and all. Join us as we do God's work in Christ's name for the life of the world.
Contact Information
ELCA South Carolina Synod
1003 Richland Street
Columbia, SC 29201
Telephone 803-765-0590
Fax 803-252-5558