In Our Prayers: The Rev. Dr. Guy Hubert Shealy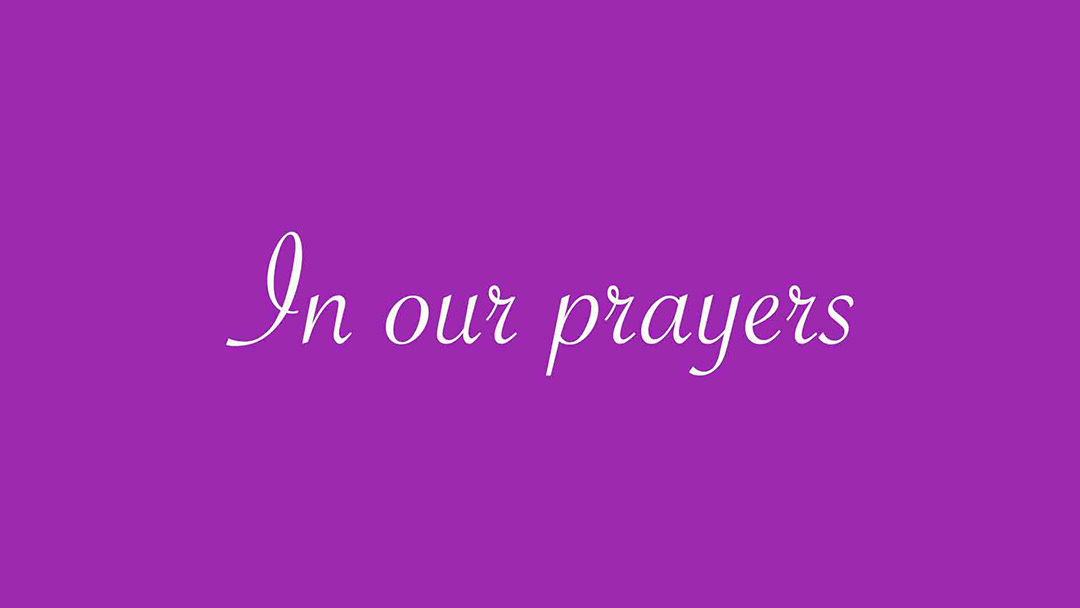 Guy Shealy lived life to the fullest, his compassion and warmth for others evident until the very end of his life. He passed away on June 2, 2018 after battling cancer, grateful for every opportunity he had in his 73 years.
Guy was born and raised in Lexington, SC, and was the son of the late Gaston Greengarnet (Jack) Shealy and Ruby Lee Sywgert Shealy of Lexington. Education and personal growth were always very important to him. He received his undergraduate degree from Newberry College and graduate degrees from Winthrop University and Lutheran Theological Southern Seminary. He also completed a Doctorate of Ministry degree from Columbia Theological Seminary in 1996.
He began his career as an Ordained Minister in the Evangelical Lutheran Church of America before discovering a passion for clinical pastoral work. Following his calling to therapy, Guy served as a Licensed Professional Counselor and was appointed Executive Director of the Saluda Counseling Services Center in Rock Hill in 1988, a position that he held until 2012. He also served as a Clinical Supervisor (LPCS) to provisionally licensed counselors. At the end of his career, Guy returned to a pastoral position at Reformation Lutheran Church and spoke often of how his counseling experience deepened and enriched his ministry.
Guy took great joy in spending time with his children and grandchildren. He loved attending school trips, helping with Eagle Scout projects, and volunteering to drive the bus for the Northwestern and South Pointe football teams. Later in life, his favorite days were spent on the farm, riding his tractor and tending to his garden. His delight in life was contagious and evident in the way he loved to tease friends and family and tell jokes. He never met a stranger and his genuine warmth and welcome drew others to him with ease.
He is survived by his two children – Paul Shealy and his wife, Robin, of Redmond, WA, and Elizabeth Shealy of Raleigh, NC; and two grandchildren – Nathan and Noah Shealy. He is also survived by his sister, Eleanor Rawl of Lexington, SC, and four sister-in-laws, Vauda Jane Shealy of Lexington, Patricia Shealy of Aiken, Brenda Shealy of Chapin, and Lee Ann Shealy of North Augusta, and numerous nieces and nephews. He was predeceased by his four brothers – John, Darr, Louis, and Paul Shealy.
The family will receive friends from 6 – 8 p.m. on Wednesday, June 6, 2018, at Bass-Cauthen Funeral Home in Rock Hill. A service to celebrate his life will be at 11 am on June 7, 2018 at Reformation Lutheran Church in Lancaster, SC, led by the Rev. Gene Baker.
In lieu of flowers, please make gifts in Guy's honor to the Memorial Fund of Reformation Lutheran Church, 508 N French St, Lancaster, SC 29720.
Almighty God, source of all mercy and giver of comfort: Deal graciously, we pray, with those who mourn, that, casting all their sorrow on you, they may know the consolation of your love; through your Son, Jesus Christ our Lord.
We are over half way to our goal! Join the effort to launch Latino ministry to new levels in South Carolina. Make your gift today.
And, help us reach the $50,000 challenge if at least half of our congregations participate. Click here for more information about how congregations can share this story with your members.
This is Christ's Church. There is a place for you here.
We are the church that shares a living, daring confidence in God's grace. Liberated by our faith, we embrace you as a whole person–questions, complexities and all. Join us as we do God's work in Christ's name for the life of the world.
Contact Information
ELCA South Carolina Synod
1003 Richland Street
Columbia, SC 29201
Telephone 803-765-0590
Fax 803-252-5558