In Our Prayers: The Rev. Clarence "Bud" Walck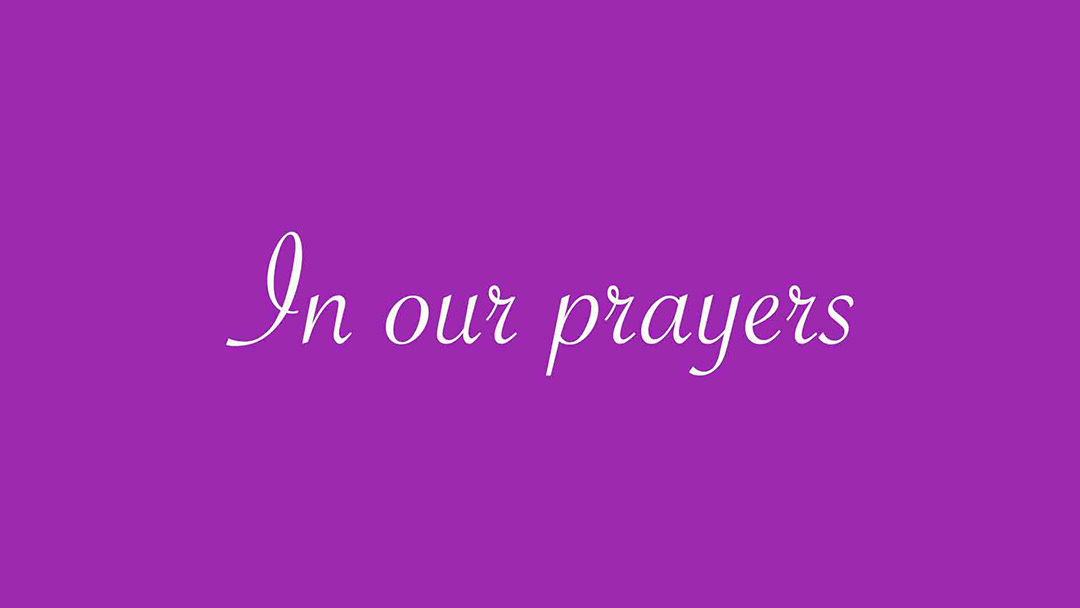 The Rev. Clarence George "Bud" Walck, Jr., 82, of New London, passed away Friday, April 13, at Stanly Manor.
Pastor Bud was born on March 3, 1936 in Eckley, PA., and was the son of the late Clarence George Walck, Sr. and Auvilla Fern Whitebread Walck. He served many churches and community groups in Stanly County, NC, Florida, South Carolina and Pennsylvania for thirty years and previously was the Lutheran Home of Albemarle Chaplain and was a member of First Lutheran Church in Albemarle. He was a veteran of the U.S. Air Force.
He was known for his Christmas House decorations each year for the month of December, celebrating a special Christmas theme in each room, which included a North Pole, Angels, Shepherds, Kings, O Little Town of Bethlehem, Poinsettias, Snowmen, Beasly Christmas themes brought many people to his home for his love of the Christmas season. Pastor Bud also was the Santa for churches, hospital, nursing homes, Partnership, YMCA, schools, daycare centers and special surprise visits to restaurants and in the community and businesses. He shared his love of the birth of Christ with all as they met him. Pastor Bud loved traveling across the USA and Overseas. He enjoyed working with people and counseling them as well, but most important Pastor Bud loved introducing God to people of all ages.
Pastor Bud is survived by his wife Dorothy Louise Arnold Walck of the home. Survivors include a son Clarence "Buddy" Walck, III and wife Jennifer of Boynton Beach; daughter Charlotte Louise Helms and husband Kenneth of New London, NC; grandchildren Amanda (Josh), Andrew (Margaret), Joseph, Kimberly, Rebecca; great- grandchildren Autumn, Julie, June, Ansleigh and Cullen; brother Clyde Walck of Randlemen; sister-in-laws Joan McMillian of Gainesville, FL and Pam Petry (Richard) of Newberry, SC; brother-in-law the Rev. Paul E. Arnold of West Palm Beach, FL; and six nieces and nephews. Pastor Bud was also preceded in death by brothers David Walck and Sterling Walck, Sr. and nephew Sterling Walck, Jr.
His memorial service will be Saturday, April 28, at 11:00 a.m. at First, Albemarle, with Pastor James Laurence officiating.
Almighty God, source of all mercy and giver of comfort: Deal graciously, we pray, with those who mourn, that, casting all their sorrow on you, they may know the consolation of your love; through your Son, Jesus Christ our Lord.
We are over half way to our goal! Join the effort to launch Latino ministry to new levels in South Carolina. Make your gift today.
And, help us reach the $50,000 challenge if at least half of our congregations participate. Click here for more information about how congregations can share this story with your members.
This is Christ's Church. There is a place for you here.
We are the church that shares a living, daring confidence in God's grace. Liberated by our faith, we embrace you as a whole person–questions, complexities and all. Join us as we do God's work in Christ's name for the life of the world.
Contact Information
ELCA South Carolina Synod
1003 Richland Street
Columbia, SC 29201
Telephone 803-765-0590
Fax 803-252-5558