In Our Prayers: Rev. Walter W. "Walt" Shealy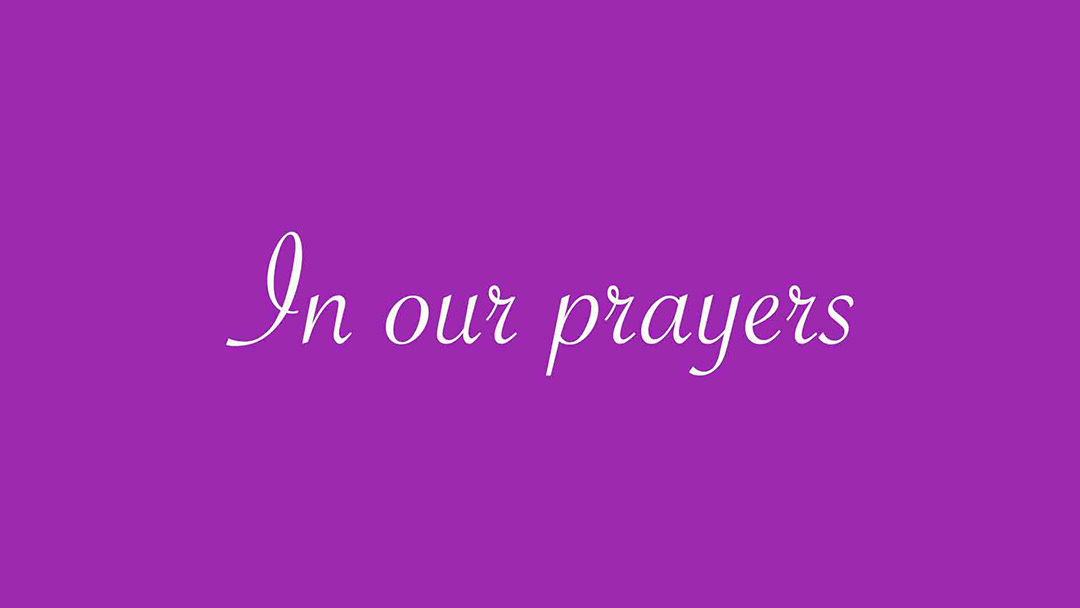 Rev. Walter W. "Walt" Shealy, husband, Daddy, PahPah, Pastor, and US Air Force Chaplain, died Saturday morning, October 6, 2018 in Columbia. He was born on December 17, 1932 in Columbia, a son of the late Edgar L. and Ellen Heise Shealy. Rev. Shealy was a 1951 graduate of Columbia High School serving as the Drum Major of the marching band. In 1955, he received his degree from Clemson College where he was in Senior Platoon. He continued his education receiving his Master in Divinity from Lutheran Theological Southern Seminary in Columbia. He was commissioned as an Air Force Chaplain in November of 1967 serving as a Chaplain until May of 1991. He served in five of the US states, the District of Columbia and four foreign countries. He served during the Vietnam War and Desert Storm and was chosen to serve as Chaplain for the Presidential Squadron during Ronald Reagan's years. His medals include the Bronze Star Medal, Meritorious Service Medal Three Oak Leaf Clusters, Air Force Commendation Medal with One Oak Leaf Cluster, AF Outstanding Unit Award with Valor Device and Four Oak Leaf Clusters, National Defense Medal with One Bronze Star, Vietnam Service Medal with Four Bronze Service Stars, the Republic of Vietnam Gallantry Cross with Device and the Republic of Vietnam Campaign Medal. Prior to his military career, he served as Parish Pastor at Ehrhardt Parish, Ehrhardt, SC; Holy Cross Church, Charleston Heights, SC; and Reformation Church, Savannah, GA. Following his military retirement, he served as Parish Pastor at Springhill Parish, Springhill and Peak, SC as well as several interims in SC. Walt was a talented musician and sang at many weddings in the Columbia area. During his Air Force tour in Germany, he sponsored a high school aged choral and dramatics group which toured and performed throughout Germany and England. He was a Past District Governor for District 32D of the Lions Club and a past president of the Mid Carolina Lions club. He also had served on the Board of Trustees for Newberry College. He is survived by his wife of 63 years, Marilyn Sheely Shealy; children, Walter Wesley Shealy, Jr. and Bonnie Shealy Bates (Paul) both of Prosperity and Sarah Shealy Cousins Dowd (David) of Charleston; sister, Jean Shealy Camp of Savannah, GA; grandchildren, Kristina Bates, Walter Wesley Shealy, III (Sutton), John Walter Cousins, Jr., Curtis Joshua Cousins (Erin), David Allan Dowd, Jr. (Reeni) Raven Nicole Shealy and Samuel Stone Dowd; great grandchildren, Logan Bates, Walter W. Shealy IV, Harland Shealy, Hayes Shealy, John Hashash, Jr., Jackson Cousins, Viktor Dowd and Rylie Cousins; and a number of nieces and nephews. In addition to his parents, he was predeceased by his brother, Edgar L. Shealy, Jr. and daughter-in-law, Leisha Jones Shealy. Visitation for Rev. Shealy will be on Monday, October 8 from 5:00 P.M. until 7:00 P.M. at the Whitaker Funeral Home in Chapin. Funeral services will be held at 10:00 A.M on Tuesday, October 9 at Bethel Lutheran Church in White Rock with Bishop Herman Yoos and Rev. Roy Butler officiating. Burial will follow in Bethel Lutheran Church Cemetery. Grandchildren will serve as pallbearers. Honorary pallbearers will be members of the FC and RVers of SC Retirees. Memorials are suggested to the American Diabetes Association, 2451 Crystal Drive, Suite 900, Arlington, VA 22202 or to Bethel Lutheran Church, 2081 Dutch Fork Road, White Rock, SC 29177. Whitaker Funeral Home of Chapin is assisting the family.
Almighty God, source of all mercy and giver of comfort: Deal graciously, we pray, with those who mourn, that, casting all their sorrow on you, they may know the consolation of your love; through your Son, Jesus Christ our Lord.
We are over half way to our goal! Join the effort to launch Latino ministry to new levels in South Carolina. Make your gift today.
And, help us reach the $50,000 challenge if at least half of our congregations participate. Click here for more information about how congregations can share this story with your members.
This is Christ's Church. There is a place for you here.
We are the church that shares a living, daring confidence in God's grace. Liberated by our faith, we embrace you as a whole person–questions, complexities and all. Join us as we do God's work in Christ's name for the life of the world.
Contact Information
ELCA South Carolina Synod
1003 Richland Street
Columbia, SC 29201
Telephone 803-765-0590
Fax 803-252-5558