In Our Prayers: Rev. John "Jack" Fischer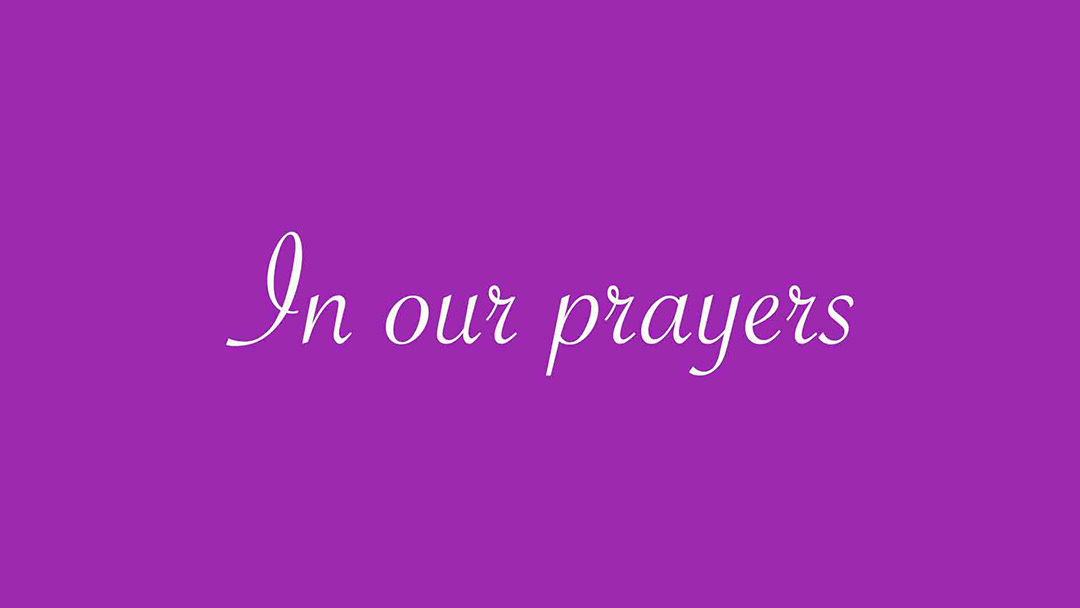 John (Jack) F. Fischer entered into eternal rest on Friday November 24, 2018. He was born December 6, 1934 to the late Henry Pregnall & Blanche O'Neill Fischer in Charleston, SC. Jack graduated from Charleston High School. While he was there he was picked by Low country Basketball coaches as top 5 and was 2nd in the State in tennis. He graduated from C of C with a Bachelor of Science degree. While he was in college he played basketball and went undefeated in tennis where he is in the Athletic Hall of Fame at C of C. He went 5 years as City Champion before entering the Lutheran Theological Seminary in Columbia, SC, where he received a Bachelor of Divinity. Jack has been an ordained minister for over 50 years. He had Parishes in Wilkesboro, NC, Gilbert, SC, Spartanburg, SC and Goose Creek, SC at St. Timothy, where he pastored for 15 years and was instrumental in seeing through 2 building programs. When he retired he would still serve The Lord by being a supply pastor. He also worked for BI-LO where he was known as " The Caruso of Mt. Pleasant". He had an extraordinary operatic voice and would sing as he was bagging groceries for customers. He was also a substitute teacher for Charleston, Berkeley & Dorchester school districts. Jack never met a stranger. He was bigger than life. He loved the beach and sitting under the pier at Folly Beach. Jack was a member of the Elks Lodge # 242, where he and Susan would Shag the night away and have fun. He was an enthusiastic Tennis fan and an avid animal lover. Jack was kind, loving and giving. He was a devoted husband, father and grandfather. He is survived by his loving wife of 17 years Susan Fischer of N. Charleston, SC, 5 children: The Rev. J. Chris Fischer (Beth) Anderson, SC, Shawn Fischer (Andrea) Ladson, SC, Shannon Fischer of Goose Creek, SC, Jamie Fischer (Elaine Phillips) Goose Creek, SC and Kirk Fischer (Andrea) Mt. Pleasant, SC, 11 grandchildren, 2 great granddaughters, his brother: Henry Fischer of Asheboro, NC. He will be sadly missed by his daily champions: Copper, a golden Retriever & Pepper a tuxedo feline. In lieu of flowers, donations may be mad to Charleston Animal Society or St. Jude's children hospital. Funeral services for Jack will be held Wednesday November28, 2018 at 12 noon at CAROLINA MEMORIAL FUNERAL HOME, burial will follow at Carolina Memorial Park. The family will receive friends Tuesday evening November 27, 2018 from 5 to 7 pm at the funeral home.
Almighty God, source of all mercy and giver of comfort: Deal graciously, we pray, with those who mourn, that, casting all their sorrow on you, they may know the consolation of your love; through your Son, Jesus Christ our Lord.
We are over half way to our goal! Join the effort to launch Latino ministry to new levels in South Carolina. Make your gift today.
And, help us reach the $50,000 challenge if at least half of our congregations participate. Click here for more information about how congregations can share this story with your members.
This is Christ's Church. There is a place for you here.
We are the church that shares a living, daring confidence in God's grace. Liberated by our faith, we embrace you as a whole person–questions, complexities and all. Join us as we do God's work in Christ's name for the life of the world.
Contact Information
ELCA South Carolina Synod
1003 Richland Street
Columbia, SC 29201
Telephone 803-765-0590
Fax 803-252-5558