In Our Prayers: Elizabeth Ann Dry Lineberger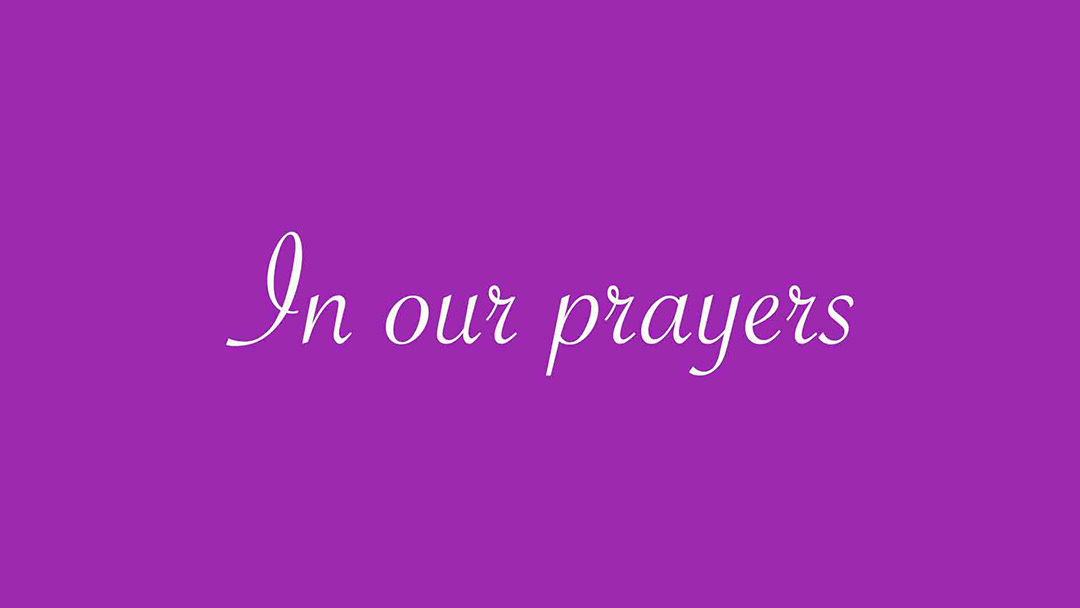 Elizabeth Ann Dry Lineberger, age 86, of Inman died peacefully at her home on Saturday, September 8th, surrounded by her loving family. During her joyful life, her first calling was as a Pastor's wife while her second calling was as an elementary school teacher. She touched the lives of many through her endless devotion and tireless service through both of these passions.
As a Pastor's wife, she faithfully served alongside her husband for 39 years at three Lutheran Churches in South Carolina: Grace Lutheran in Rock Hill, Redeemer in Charleston, and lastly at St. John's in Spartanburg. Many of her fondest memories were captured while influencing the lives of fifth-graders as a schoolteacher for 25 years at Jesse Boyd in Spartanburg. She previously taught in the Cayce and Rock Hill school districts. Upon retirement from teaching, she enjoyed traveling extensively with her devoted husband, Everette.
Born on January 3, 1932 in Albemarle, NC, Ann was the daughter of Benton Haskell and Mattie Hahn Dry. Her parents and a brother, Gene H. Dry, predeceased her. She is survived by her loving husband of 65 years, the Rev. Everette L. Lineberger, whom she met while attending Lenoir Rhyne College in Hickory, NC.
Other survivors include a daughter, Deborah, of Inman; two sons, Steve (Karen), of Winston-Salem, NC and John David (J.D.) of Montrose, Alabama; as well as eight grandchildren: Matthew and Michael Galli, Stephanie Rice, and Hollis, Hayden, John David Jr., Annie, and Emily Lineberger; and four great-grandchildren: Jillian and Everette Rice, and Noah and Micah Galli.
Ann enjoyed being involved in the church as a Sunday school teacher, choir member and circle leader while at St. Johns. She was a devoted member of the Alpha Beta Chapter of the Alpha Delta Kappa teacher's sorority for over 40 years, where she held several offices including Historian and Chaplain. She was also a member, former secretary, and treasurer of the Inman Women's Club, and a member and former Chaplain of the Sunrise Civitan Club.
She treasured spending time in the garden and was a member of the Spartanburg Men's Garden Club. From 1986 to 2009, Ann and Everette were co-owners of Quail Hill Gardens at their home in Inman, SC, specializing in growing and selling irises and daylilies for the enjoyment of many throughout the southeast. As Master Gardeners, they shared their love for flowers while members of the Piedmont Carolina Iris Society and as Life Members of the American Iris Society. Everette honored Ann by hybridizing and introducing an award-winning iris in her name.
A Celebration of Life service for Ann will be held at Saint John's Lutheran Church at 3:00pm on Sunday, September 16th. Officiating will be the Rev. Michael Shackelford of St. Johns. A private committal service for the immediate family will be held in the Lineberger Courtyard immediately following the service. In addition, friends will be received in the Parish Life Center following the service.
In lieu of flowers, the family asks that memorials be given to the St. John's Lineberger Memorial Columbarium Garden, 415 S. Pine Street, Spartanburg, SC 29302.
Almighty God, source of all mercy and giver of comfort: Deal graciously, we pray, with those who mourn, that, casting all their sorrow on you, they may know the consolation of your love; through your Son, Jesus Christ our Lord.
We are over half way to our goal! Join the effort to launch Latino ministry to new levels in South Carolina. Make your gift today.
And, help us reach the $50,000 challenge if at least half of our congregations participate. Click here for more information about how congregations can share this story with your members.
This is Christ's Church. There is a place for you here.
We are the church that shares a living, daring confidence in God's grace. Liberated by our faith, we embrace you as a whole person–questions, complexities and all. Join us as we do God's work in Christ's name for the life of the world.
Contact Information
ELCA South Carolina Synod
1003 Richland Street
Columbia, SC 29201
Telephone 803-765-0590
Fax 803-252-5558