In Our Prayers: Edna Earle Fant Dowd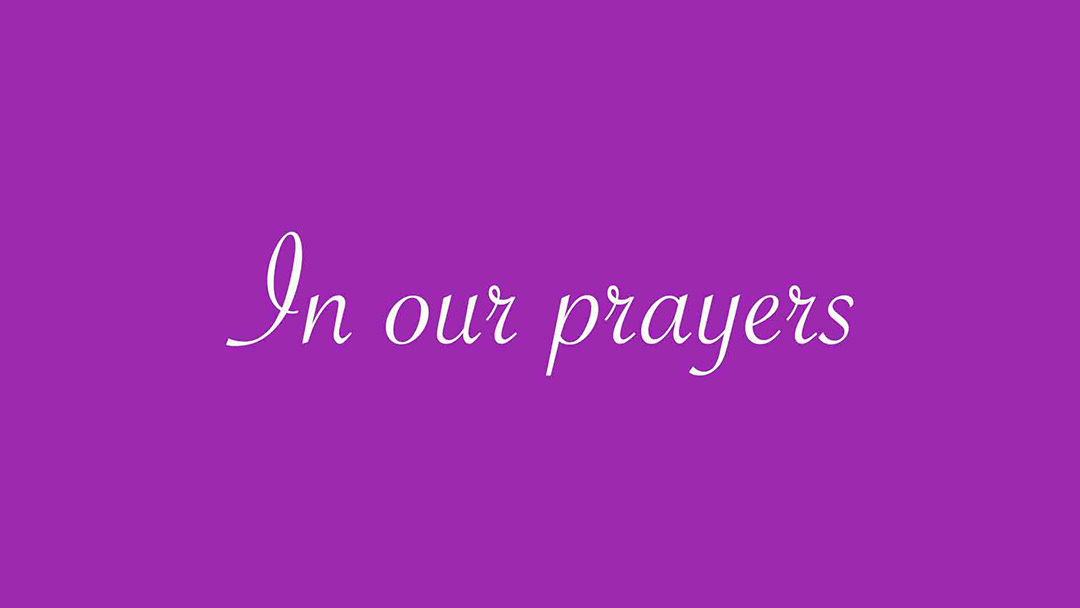 Edna Earle Fant Dowd, 79, died Monday, August 6, 2018.
Edna Earle was born on May 23, 1939, to Thomas Maffett and Edna Elizabeth DuBose Fant. She was baptized and confirmed at Silverstreet Lutheran Church. She graduated from Silverstreet High School and Newberry College with a degree in Early Childhood Education.
In 1961 she married the late Reverend Hugh Wyman Dowd from Little Mountain, SC. They have four children: Maffett Warren Dowd of Charleston, Mrs. Brent Ashbaugh, William Wyman Dowd of Charleston, and Louisa Dowd Smith (Kevin) of Greenville, NC. She was blessed with and delighted in her two grandchildren, Nicholas and Cameron Smith.
After raising her family, she spent over 25 years teaching in Charleston area pre-school programs, Holy Comforter Lutheran and Blessed Sacrament Roman Catholic, until retirement. When she retired to Little Mountain, she continued to teach in Holy Trinity Lutheran kindergarten for several years until she decided to spend more time with grandchildren and husband of over fifty years.
Visitation will be Wednesday, August 8 from 5:00-6:30pm at McSwain-Evans Funeral Home in Newberry.
Celebration of life service will be held at Mt. Tabor Lutheran Church, Little Mountain, SC, on Thursday, August 9 at 1:00pm. Burial will follow in the church cemetery.
Memorials may be made to the charity of your choice, Mt. Tabor Lutheran Church, or the Little Mountain Rescue Squad.
Almighty God, source of all mercy and giver of comfort: Deal graciously, we pray, with those who mourn, that, casting all their sorrow on you, they may know the consolation of your love; through your Son, Jesus Christ our Lord.
We are over half way to our goal! Join the effort to launch Latino ministry to new levels in South Carolina. Make your gift today.
And, help us reach the $50,000 challenge if at least half of our congregations participate. Click here for more information about how congregations can share this story with your members.
This is Christ's Church. There is a place for you here.
We are the church that shares a living, daring confidence in God's grace. Liberated by our faith, we embrace you as a whole person–questions, complexities and all. Join us as we do God's work in Christ's name for the life of the world.
Contact Information
ELCA South Carolina Synod
1003 Richland Street
Columbia, SC 29201
Telephone 803-765-0590
Fax 803-252-5558