In Our Prayers: Diane Patricia Drost Trantham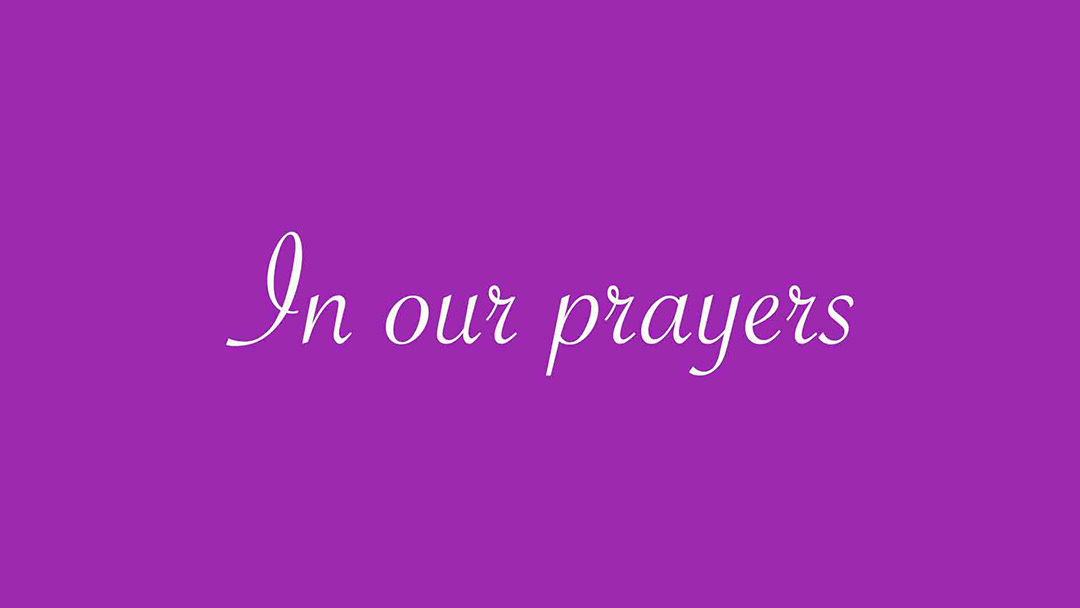 Diane Patricia Drost Trantham, 66, of Newberry, entered heavenly rest on Monday, June 11, 2018, at Lexington Medical Center Pulmonary ICU.
Born on March 22, 1952, in Chicago, Illinois, she was a daughter of the late Chester and Maria Drost. She was a member of Colony Lutheran Church where she was a partner in ministry of Pastor Jerry L. Trantham, past-president of the Colony Women of the ELCA, and former Secretary of the South Carolina Women of the ELCA.
She was retired from Newberry County Memorial Hospital as the Infection Prevention Officer at the time of her death. She also worked in the NCMH laboratory as a Medical Technologist/Microbiologist. Her previous employment was as Assistant Director of PRO-Parents, Volunteer Coordinator of Lowman Home Hospice, Director of Volunteers for the Caring Connection and helpmate to anyone in need.
Mrs. Trantham is survived by her beloved husband, The Rev. Jerry L. Trantham, Pastor of Colony Evangelical Lutheran Church; two sons, Jared Nathan Trantham (Tonia Fowler) of Sumter and Joel Vernon Kirkpatrick Trantham (Sarah) of Park Circle, N. Charleston, SC; and her beloved first grand-daughter, Violet Diane Trantham. She is also survived by sisters, Joanna Drost (Paul Locke) of Sullivan, Illinois; Melody Drost Byrne-Fehling (Tyler) of East Troy, Wisconsin; Heidi Drost Vera of Bradenton, Florida; and brother, Henry Drost (Marji) of San Diego, California; Father/Mother-in-law, Lane (Betty) Trantham of Darlington, SC; Brother-in-laws, Pastor Charles G. Trantham (Susan) of Summerville, SC; Tommy L. Trantham (Kim) of Bamberg, SC. Nieces: Dr. Heather Trantham-Davidson, Andrea Hershberger, Carolyn Byrne; Valorie Byrne, Stephanie and Dominique Vera, Leah and Cassidy Drost, Paisley Trantham, and Brittany Araneo. Nephews: Brad and Trey Welch, and a number of great nieces and nephews.
Funeral services will be held at 3:00 pm Friday, June 15, 2018 at Colony Lutheran Church by SC Synod Bishop Herman Yoos, III. All are welcome.
Memorials may be made to the Colony Lutheran Church Bus Fund, 48 Colony Church Road, Newberry, SC 29108 or the Idiopathic Pulmonary Fibrosis Research Center.
Almighty God, source of all mercy and giver of comfort: Deal graciously, we pray, with those who mourn, that, casting all their sorrow on you, they may know the consolation of your love; through your Son, Jesus Christ our Lord.
We are over half way to our goal! Join the effort to launch Latino ministry to new levels in South Carolina. Make your gift today.
And, help us reach the $50,000 challenge if at least half of our congregations participate. Click here for more information about how congregations can share this story with your members.
This is Christ's Church. There is a place for you here.
We are the church that shares a living, daring confidence in God's grace. Liberated by our faith, we embrace you as a whole person–questions, complexities and all. Join us as we do God's work in Christ's name for the life of the world.
Contact Information
ELCA South Carolina Synod
1003 Richland Street
Columbia, SC 29201
Telephone 803-765-0590
Fax 803-252-5558