In Our Prayers: Diane Marie Aull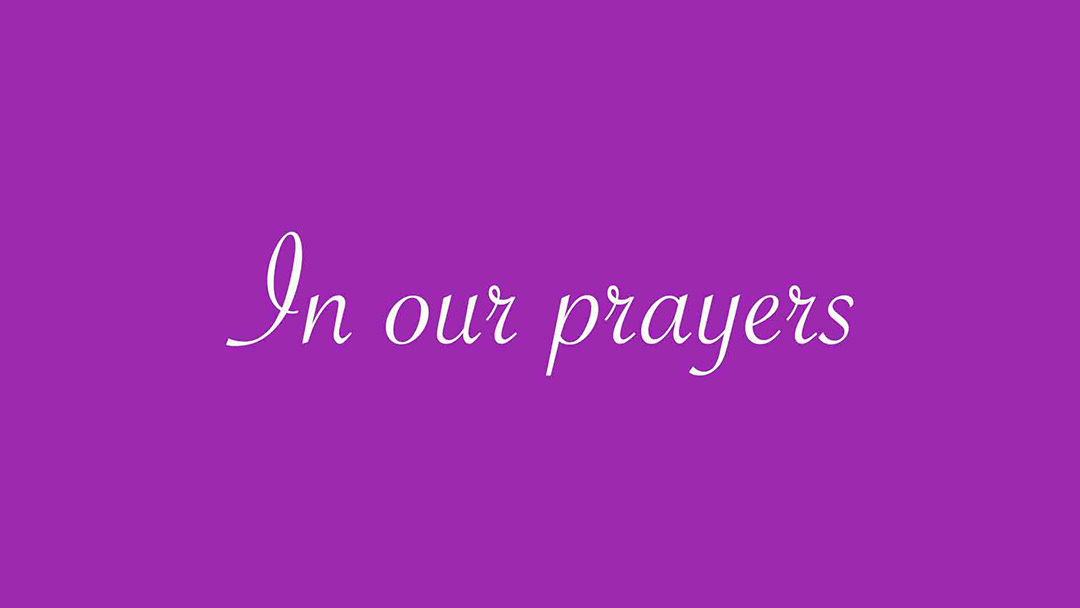 A memorial service for Diane Marie Aull, daughter of the Rev. Dr. James and Ginny Aull, will be held on Wednesday, November 20 at 3:00 in the New Life Chapel at the Heritage at Lowman in White Rock, South Carolina. The service will be conducted by the Rev. Derald Edwards, chaplain, and Bishop Herman Yoos.
In addition to her parents, Diane is survived by her husband, Paul Barton, and son, Daniel, of Clayton, Nortrh Carolina. She was preceded in death by her brother, James, and her sister, Virginia Ruth.
Diane was born in Columbia, South Carolina on July 10, 1959 and died on October 28, 2019. She was a cum laude graduate of Newberry College. She was Web Master for Acroprint Co. in Raleigh, North Carolina.
In lieu of flowers, memorials may be made to the American Cancer Society, P.O. Box 22478, Oklahoma City, OK 73123 or to a charity of one's choice.
(An informal Celebration of Life gathering is also planned for Saturday, November 16 from 2 to 4 o'clock in the Council Chamber of the Clayton Center in Clayton, North Carolina.)
Almighty God, source of all mercy and giver of comfort: Deal graciously, we pray, with those who mourn, that, casting all their sorrow on you, they may know the consolation of your love; through your Son, Jesus Christ our Lord.
We are over half way to our goal! Join the effort to launch Latino ministry to new levels in South Carolina. Make your gift today.
And, help us reach the $50,000 challenge if at least half of our congregations participate. Click here for more information about how congregations can share this story with your members.
This is Christ's Church. There is a place for you here.
We are the church that shares a living, daring confidence in God's grace. Liberated by our faith, we embrace you as a whole person–questions, complexities and all. Join us as we do God's work in Christ's name for the life of the world.
Contact Information
ELCA South Carolina Synod
1003 Richland Street
Columbia, SC 29201
Telephone 803-765-0590
Fax 803-252-5558